Zayton Honeycutt
Biographical information
Aliases

The Fugitoid

Abilities

Telepathy
Telekinesis

Weapon(s) of choice

Hand Blaster
Fission Generator

Occupation

Scientist
Fugitive

Physical description
Species

Robot

Gender
Height

6ft

Out of universe information
Era(s)
First appearance
Voiced by
Teachers and Students

  [Source]
Professor Zayton Honeycutt (also known as the Fugitoid) is an alien robot from the 2012 TV series.
History
Personality
Relationships
Friends
Enemies
Appearance
Fugitoid is made primarily of a opalescent white "plastic-like" material.
Eyes are glassy lightboard dark with orange lights.

Eyes are made of light bulby pixels.
Animate expressions as lights.

Honeycutt has made the proper modifications to take down alien scum of D'Hoonib

Fugitoid deploys into defense mode.

His head is a fission generator.
Making him a walking atom-bomb!
This makes him a bit nervous.

Fugitoid's head contains the mentawave matrix - Telepathic.
Left arm use for telekenesis.
Quotes
"I'm actually a professor, not a doctor, thank you. Greetings earthlings! This is professor Zayton Honeycutt, you may also know me as the Fugitoid. Beep! I'm currently on my spaceship the Ulixes, flying torwards your charming little muddy planet as we speak. I hope you don't mind I borrow your 'Ninja Turtles' for a spell, but we must stop an incredible cosmic threat of vast magnitude. No I'm not talking about 'My Little Pony'. Now if you'll excuse me, I hhave to change my oil. Bloop. I see you all very soon."

See Also
Gallery
Trivia
Although his concept art describe him as a doctor, in the SDCC exclusive preview the Fugitoid himself corrected Brandon Auman when he called him a "doctor", stating that he is a professor not a doctor.

This fourth-wall breaking was a joke to the fact that the Fugitoid's voice actor was the tenth doctor in the sci-fi series Doctor Who.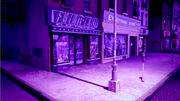 *A "Futur-toid" store can be seen in New York City in various episodes as a reference to the fugitive android. The store's name also appears in the
Midtown Ice Rink
as a sponsor.
Videos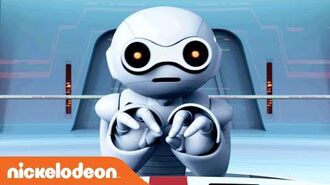 References