Foot Ninja Disappear!


This user is an administrator of TMNTPedia.
Leave any comments, questions or suggestions on their talk page.
Ninjinister is a contributor to Wikia and the lead administrator of TurtlePedia.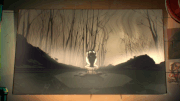 Quick facts and notes
The random page button is my friend. Sometimes when I'm in the mood, I just jam on that button until I come across something I'd like to make changes on, and continue until I'm satisfied, bored, or realize I have other things to do.
I strongly feel that taking fiction too seriously is whack.
I'm not really a fan of every single piece of TMNT media, but I feel like every piece is an important part of the franchise's overall structure, no matter how poorly-received or obscure.
I have a lot of physical health issues that end up being massively mentally taxing, and thus I may prioritize Wiki actions based on how I feel. If you feel you have an issue to address and it's been overlooked, ping me every couple of days to make sure I don't forget. If it goes too long, hit me up on Discord or the TurtlePedia Facebook page.
Additionally, there are several basic Fandom features that I have never had access to, even before I knew there was a TurtlePedia. According to Wikia/Fandom, everything "looks fine" on their end and they insist it's something on mine, despite the multiple setups I've tried. If these issues keep me from seeing what you need done, again, go to Discord or Facebook.
No matter what day or time period you're reading this, I need a nap.
TMNT Talent I've worked with
My direct impacts on TMNT
Several crew members have consulted articles I've written (in part or in whole).
I named Wenceslaus and Siobhan!