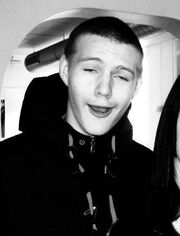 Yo! I'm Amargaard, but you can call me Amar or simply Am. I was a huge fan of the ninja turtles cartoons when I was a kid, but like most other things you find entertaining in that age, I grew away from it with time. Eventually I have now, 17 years old, been rewatching the 1987- and 2003 series on the internet for some time and I find it just as entertaining as I did back then. And because I like working with wikis, I couldn't resist signing up here and do whatever I can to help.
I also have a deviantART profile, that you might want to check out 
http://amargaard.deviantart.com/
My projects
I have some plans of contribution to the wiki, by adding some pages that I think are missing, but I'm simply too lazy, so I'll make a list and be sure to do it someday.
Community content is available under
CC-BY-SA
unless otherwise noted.