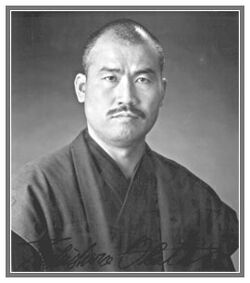 Toshishiro "Toshiro" Obata (born 20 October 1948 in Gunma, Japan; 73 years old) is a professional martial artist, swordsman, author, and actor. He is a direct descendant of the samurai Masamori Obata.
Obata played the physical role of Tatsu in the 1990 Teenage Mutant Ninja Turtles film and The Secret of the Ooze, while Michael McConnohie overdubbed his voice due to him being unable to speak English at the time of the filming.
Obata is also well known for having played another second-in-command villain, Sato, in Showdown in Little Tokyo.