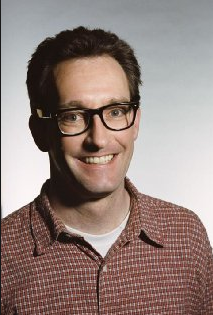 Thomas James "Tom" Kenny (born July 13, 1962; 56 years old) is an American actor, voice actor, and comedian. His most notable role is his long-running voicing of the title character in SpongeBob Squarepants.
Other notable voice roles of his include Heffer Wolfe in the classic Nickelodeon series Rocko's Modern Life, the Ice King on Adventure Time, the Mayor and Narrator on The Powerpuff Girls, and Eduardo from Foster's Home For Imaginary Freinds.
In "Teenage Mutant Ninja Turtles", Kenny provides the voice of Dr. Tyler Rockwell, whose previous appearances were provided sound by Frank Welker. He is set to voice Albearto in "Rise of the Teenage Mutant Ninja Turtles".