"Blind Sight" redirects here. Not to be confused with Blind Faith.
 HEY, KID, YOU'RE 
 A LONG WAY 
 FROM NICKTOONS! 

Some TMNT stuff was always meant for grownups.
The Tales of Leonardo: Blind Sight is a four-issue comics miniseries in the Mirage continuity, published by Mirage Studios between June and September 2006. It directly follows the events of Tales of the TMNT volume 2 issue 5: Blind Faith, when Leonardo was blinded by the Blind Ninja and accidentally killed a homeless man. As with Blind Faith, the story is portrayed through the filter of Leo's blindness, where he has a basic awareness of the people and objects around him but imagines them as nothing more than silhouettes.
Credits
Issues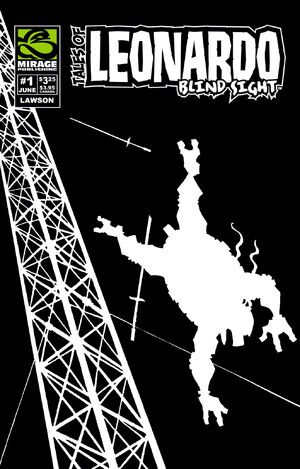 Published June 2006
Faced with the prospect of permanent blindness, Leonardo questions the purpose—and worth—of his existence.
This issue is noticeably more violent than typical Mirage continuity comics.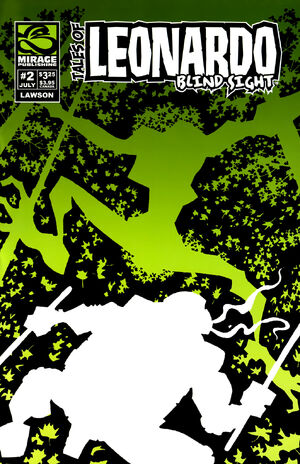 Published July 2006
As everyone is forced to adjust to that reality of Leonardo's blindness may not heal, he learns to rely more on the strength of his remaining four senses, and realizes he possesses a sixth one. Splinter invites his son for a cleansing trip to the farm and a walk in the woods.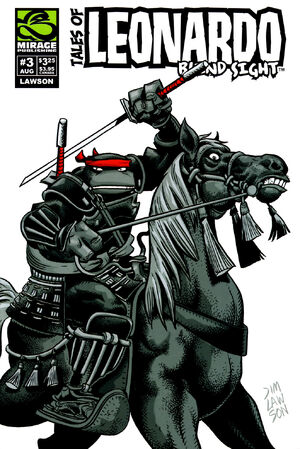 Published August 2006
Believing that Leonardo's blindness may have a deeper cause, Splinter invites his son to drink a special blend of tea. Leo sees another life as a samurai with a family of his own.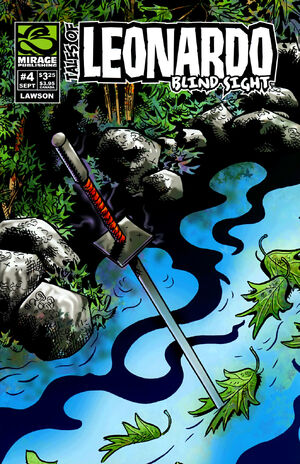 Published September 2006
As Leonardo's vision plays out, he learns more about himself, the truth about his recent past, and the root of his blindness.

Transcript
Community content is available under
CC-BY-SA
unless otherwise noted.