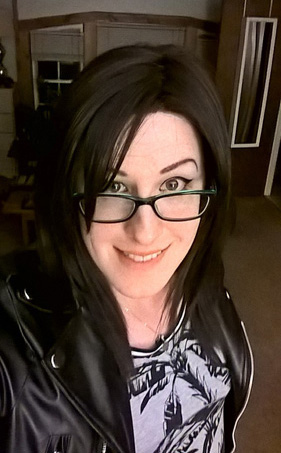 Sophie Campbell is a comic writer and artist most noted for her independent comic Wet Moon as well as Shadoweyes, The Abandoned, and Mountain Girl. She has worked with both Mirage Studios and IDW Publishing on issues of Teenage Mutant Ninja Turtles. She has been lauded for her art work on Rob Liefeld's relaunched GLORY comic in 2012. Sophie also has been developing her own fan-comic named Teenage Mutant Ninja Turtles: Secrets of the Ooze, a reimagining of Teenage Mutant Ninja Turtles II: The Secret of the Ooze. Sophie was formerly credited as Ross Campbell earlier in her professional career—she is a trans woman.
Starting with issue #101, Sophie Campbell will become one of the new co-writers of the IDW continuity's on-going series of comics. Her new position coincides with Tom Waltz retiring as co-writer for the series.
Credits
As Ross Campbell:
As Ross Campbell:
As Sophie Campbell:
Characters
External Links
Community content is available under
CC-BY-SA
unless otherwise noted.