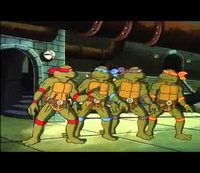 The Sewers of Paris are located beneath Paris in France. The Ninja Turtles and Splinter visit them in the 1987 TV series episodes Tower of Power and Rust Never Sleeps.
The sewers of Paris are also reference in the Teenage Mutant Ninja Turtles Adventures comics issue The Black Stone.
Gallery
Community content is available under
CC-BY-SA
unless otherwise noted.