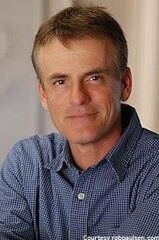 Robert Fredrick "Rob" Paulsen III (born March 11, 1956; 65 years old), often credited as Rob Paulsen, is the regular voice actor for Raphael in the 1987 animated series, up until the last season, when he was replaced by Michael Gough. Rob returned to the Ninja Turtles franchise as the voice of Donatello in the 2012 animated TV series. He is the voice director for Rise of the TMNT and also voices the Foot Lieutenant in the series.
Other notable roles of his include Yakko Warner, Otto Scratchansniff, and Pinky from the 1993 Animaniacs series, the latter role which he also voiced in Pinky and the Brain; Paulsen also reprised Yakko and Pinky in the 2020 Hulu revival series. He also voiced The Mask from the animated television series based on the classic film of the same name. His role as Pinky won him a Daytime Emmy Award for male vocal performance. In total, Paulsen has been the voice of over 250 different animated characters and performed in over 1000 commercials. He continues to play minor parts in dozens of cartoons, as well as supporting characters in multiple animated movies.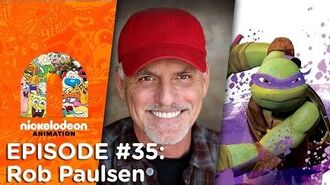 TMNT voices
1987 series
Anchorman
Documentary presenter
First Mole Squad member
First explosive thief
First thug
First construction worker
Mole Squad leader
Movie director
Museum curator
One eyed wrecking crew member
On Trial announcer
Posh restaurant waiter
Rabbit Hutch manager
Second goon
Self-help guru
Tony Vivaldi (season 4 alternate)
Urn owner
Vice president of a bank
Wolf Jaxon's goon
2012 series
2018 series
External links
Community content is available under
CC-BY-SA
unless otherwise noted.