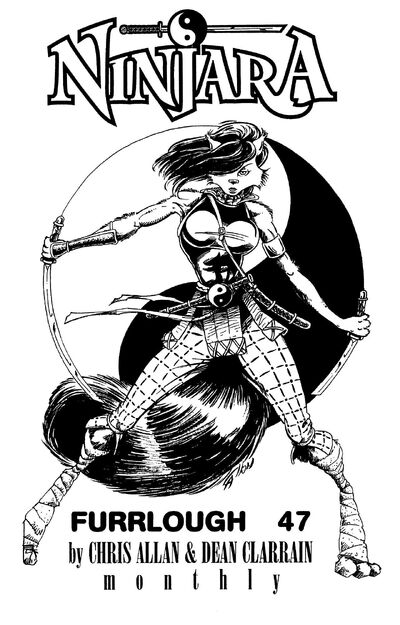 Not to be confused with Seeds of Destruction.
 HEY, KID, YOU'RE 
 A LONG WAY 
 FROM NICKTOONS! 

Some TMNT stuff was always meant for grownups.
Ninjara: Seed of Destruction is a 1997 three-part unfinished comics story arc published in issues of Furrlough, a magazine of stories for the furry fandom, and continues Ninjara's life after her departure from Teenage Mutant Ninja Turtles Adventures. Written by Stephen Murphy (credited as Dean Clarrain) and Chris Allan and illustrated by Allan, it is part of the Archie TMNT continuity but was not published by Archie Comics and shares no characters that were not at the time legally available to Murphy or Allan. Seed of Destruction is the only officially-published Archie continuity story arc intended specifically for an adult audience, and it contains stronger language, violence and nudity.
Plot
| | |
| --- | --- |
| | This article or section is incomplete. Some information regarding this topic has not been added. Please help TurtlePedia by finishing this article. |
Gallery
See also
Bodycount, a similarly adults-only addition to the Mirage continuity, though even more violent than Seed of Destruction
An even more adult-oriented story, The Birds, the Bees, and the Turtles!, is a pornographic parody of the Archie continuity that was produced in-house by and distributed exclusively among members of Mirage Studios, but was never officially published at all. It only became known to the public years later when one of its original recipients sold their copy on eBay and the buyer distributes scans of the comic online.
Community content is available under
CC-BY-SA
unless otherwise noted.