Line 1:
Line 1:
−

[[File:Nh-largemap.png|thumb]][[File:Nh-largeflag.png|thumb]][[File:Nh-largeseal.png|thumb]]

+

[[File:Nh-largemap.png|thumb]]

 
+

[[File:Nh-largeflag.png|thumb]][[File:Nh-largeseal.png|thumb]]

−

'''New Hampshire''' is a state of the [[USA]].

+

'''New Hampshire''' is a state of the [[]].

 
 
−

In real life, [[Mirage Studios]] was started in Dover, as well as where the first TMNT comic was published in May 1984.

+

In real life, [[Mirage Studios]] was started in Dover, as well as where the first comic was published in May 1984.

 
 
−

In the [[Tales of the TMNT]] comic books, the storyline "[[The Trophy]]" is set there.<ref>[http://tmntentity.blogspot.se/2013/03/the-trophy.html TMNT Entity]</ref>

+

In the Tales of the TMNT comic books, the [[The Trophy]] is set therethe ]

 
⚫
−
 
−

==References==

 
−

{{reflist}}

 
⚫
 
 

[[Category:Mirage locations]]

 

[[Category:Mirage locations]]

 

[[Category:States of the United States]]

 

[[Category:States of the United States]]
---
Revision as of 02:28, 3 April 2019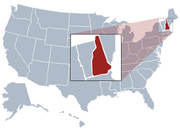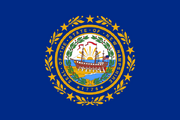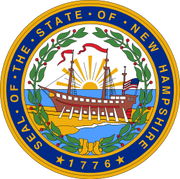 New Hampshire is a state of the United States in the region of New England.
In real life, Mirage Studios was started in Dover, New Hampshire, as well as where the first Eastman and Laird's Teenage Mutant Ninja Turtles comic was published in May 1984.
In the Tales of the TMNT comic books, the short story The Trophy is set there, during the time period after the City at War arc when Splinter was still roaming the wilderness.