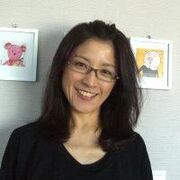 Miki Higashino (Japanese: 東野美紀 Higashino Miki; born January 1, 1965; 55 years old) is a Japanese video game jazz music composer best known for her work on the Gradius and Suikoden series for Konami.
She is also a composer of music for more than one Teenage Mutant Ninja Turtles video game. Higashino co-composed the music for Teenage Mutant Ninja Turtles (arcade game) (1989), and later composed the music for the MegaDrive/Genesis version of Teenage Mutant Ninja Turtles: Tournament Fighters (1993).
The MegaDrive/Genesis version of Tournament Fighters was not as popular or as well-reviewed as the Super NES version, but the music Miki Higashino composed for it was better received than the Super NES version's music and is still considered one of the better soundtracks of any TMNT video game.
Examples
External links
Community content is available under
CC-BY-SA
unless otherwise noted.