Welcome to Turtlepedia
Teenage Mutant Ninja Turtles Wiki
Turtlepedia was created by the fans, for the fans, and is dedicated to housing a useful and informative database for all subject matter related to the TMNT universe. Our goal is to collaborate with other fans in order to build a reliable, accurate resource with as much detailed information about the comics, TV Series, video games, and films as possible. All are welcome to join in and contribute here, so long as edits are constructive, discussions are positive, and both are relevant to the TMNT franchise.
Browse Content
Past Series
Related Series
Main Series
Cartoon Adaptations
News in a half shell
Loading RSS data...
About TMNT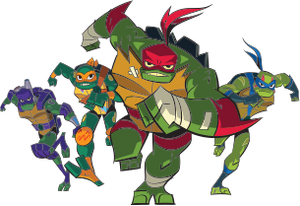 The
Teenage Mutant Ninja Turtles
(often shortened to TMNT or Ninja Turtles) are a fictional team of four teenage anthropomorphic turtles -
Leonardo
,
Donatello
,
Raphael
, and
Michelangelo
- named after four Renaissance artists, who were trained by their anthropomorphic rat sensei,
Splinter
in the art of
ninjutsu
. From
their home
in the storm
sewers
of
New York City
, they battle petty criminals, evil overlords, mutated animals, and alien invaders while attempting to remain isolated from society.
The characters originated in the Teenage Mutant Ninja Turtles comic book before their expansion into a cartoon series, films, video games, toys, and other general merchandise. During the peak of franchise's popularity in the late 1980s through the early 1990s, the franchise gained considerable worldwide success and fame.
Featured article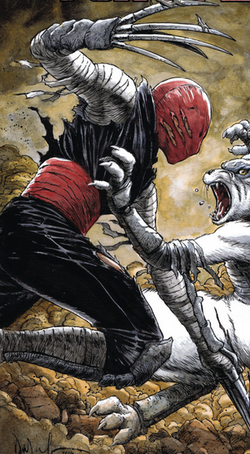 Jennika was an assassin for the Foot Clan in IDW continuity. She pledged a loyalty to The Foot and has served under both Shredder and Splinter
Featured poll
Which of these DC superheroes should the TMNT cross over with next?
Featured Quote
"Life at best is bittersweet"
-- Kirby, TMNT 2k3, S01E16
Similar wikis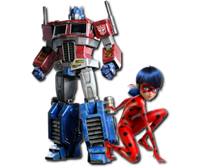 Community content is available under
CC-BY-SA
unless otherwise noted.