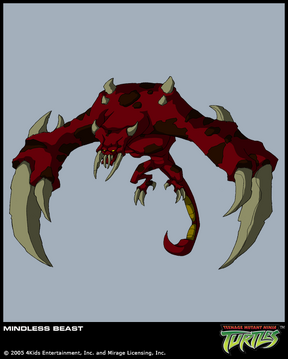 King Nail is an underground scorpion-looking monster and one of the Underground Monsters who appears in the episodes Notes from the Underground, Part 2, Notes from the Underground, Part 3, and Return to the Underground in the 2003 TV Series. He was originally a Human turned into a monster by The Utrom Shredder's scientists.
In the 2003 video game, he is referred to as "King Nail" and is the final boss of the underground chapter. In the GBA version, he is a regular enemy.
Trivia
Community content is available under
CC-BY-SA
unless otherwise noted.