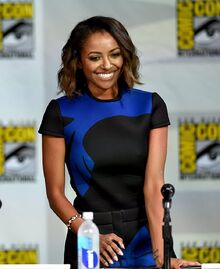 Kat Graham (born September 5, 1989 in Geneva, Switzerland; 29 years old) is a Swiss-born American actress best known for playing Bonnie on Vampire Diaries and Jamie on 17 Again. She will voice April O'Neil in the next Nickelodeon series, Rise of the Teenage Mutant Ninja Turtles.
Trivia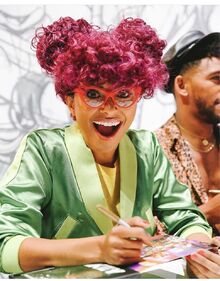 She attended San Diego Comic Con 2018 as April.
Kat Graham is the first black actress to officially play April O'Neil.
External Links