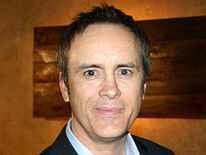 Jeffrey Alan Combs (born September 9, 1954; 66 years old) is an American actor known for his roles in horror film, like Re-animated, and his appearances playing a number of characters in the Star Trek franchise, the Autobot medic Ratchet in Transformers Prime, the Question in Justice League Unlimited and Brainiac from Injustice 2. He is the voice of Victor Falco the Rat King in the 2012 TV series.
Community content is available under
CC-BY-SA
unless otherwise noted.