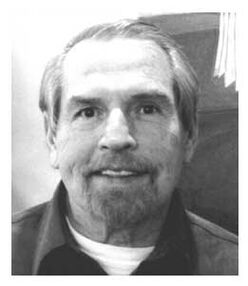 Fred Wolf (born September 13, 1932; 89 years old) is an American animator. His works include the 1967 short subject The Box, for which he won an Academy Award; television specials such as The Point! and Free to Be...You and Me, and television series such as Teenage Mutant Ninja Turtles, James Bond Jr., and Sarah Ferguson's Budgie the Little Helicopter. Wolf was also responsible for the famous Tootsie Pop's "How Many Licks" commercial.
In the 1960s, Wolf set up a studio in Hollywood, California with Japanese-American animator Jimmy Murakami (later of The Snowman). The studio was called Murakami-Wolf Films. In 1978, animator Charles Swenson became a partner, and the company became known as Murakami-Wolf-Swenson. Both Murakami and Swenson eventually left the company, and in 1992 it became Fred Wolf Films.
In 1989, MWS established a satellite studio in Dublin, Ireland, known as Murakami-Wolf Dublin before eventually adopting its current name (Fred Wolf Films Dublin). In this studio, each project is produced by a dedicated Irish crew.
Trivia
Writer David Wise stated that it was Fred Wolf's suggestion to use "Cowabunga" regularly in the 1987 cartoon series as a catchphrase.[1]
References
External links