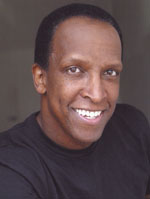 W. Dorian Harewood (born August 6, 1950; 69 years old) was an African American voice actor for the 1987 animated series. He first garnered attention for his portrayal of Simon Haley (father of author Alex Haley) in the ABC miniseries Roots: The Next Generations.
Career
Harewood is known for his roles in Full Metal Jacket, for starring as Jesse Owens in The Jesse Owens Story, and for his co-starring role in the ABC Television series Strike Force. In 1994, he was awarded the NAACP Image Award for Outstanding Actor in a Drama Series, Mini-Series or Television Movie, for his recurring role as jazz/blues saxophonist Clarence "Cool Papa" Charleston on the NBC drama series I'll Fly Away. In 1995, he co-starred in the Warren Chaney docudrama, America: A Call to Greatness.
Personal life
Harewood was born in Dayton, Ohio, the son of Emerson Macauly and Estelle Olivia Harewood. He has five siblings, Emerson M. Harewood, Jr. (deceased), Theolanda Harewood, Philip B. Harewood, Floranne E. Dunford and Lawanda G. Pitts.
He is married to actress/writer Ann McCurry, with whom he has two children, Olivia Ruth and John Dorian.
Voices
Metalhead (One of seven actors that voiced Metalhead)
Shredder (1989 alternate voice) (4 episodes only)
External Links
Community content is available under
CC-BY-SA
unless otherwise noted.