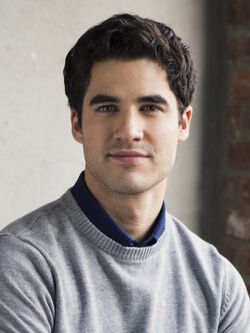 Darren Everett Criss (born February 5, 1987; 34 years old) is an American actor, singer, and Emmy-nominated songwriter. Best known for his portrayal of Blaine Anderson on the musical comedy-drama series Glee, he currently voices Sideswipe in the Transformers: Robots in Disguise 2015 series.
Criss voiced Raphael in Turtles Take Time (and Space) and the Batman vs. Teenage Mutant Ninja Turtles film.
Other selected roles
Jann Lee - Dead or Alive: Dimensions
Music Meister - Supergirl/The Flash
Superman - Superman: Man of Tomorrow
Community content is available under
CC-BY-SA
unless otherwise noted.