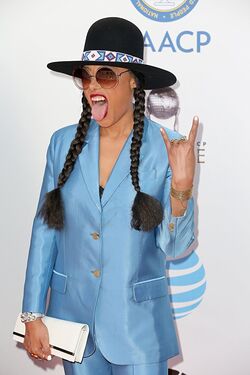 Cree Summer is a voice actress best known as Penny on Inspector Gadget and Elmyra on Tiny Toons and Suzie Carmichael in the Rugrats franchise. She also voiced Haggar on Voltron: Legendary Defender, Hyena on Greg Weisman's Gargoyles, She-Hulk on The Incredible Hulk, Max Gibson on Batman Beyond, Vixen on Batman: The Brave and the Bold, Blackarachnia on Transformers: Animated, Glory Grant on Spectacular Spider-Man, Ember on W.I.T.C.H., Panthera on Thundercats, Mary West on Young Justice, Valerie Gray on Danny Phantom and Nebula on Guardians of the Galaxy.
Summer's father was the late voice actor Don Francks.
She voices Jessica Jaclyn and a Minotaur on Rise of the Teenage Mutant Ninja Turtles.
Community content is available under
CC-BY-SA
unless otherwise noted.