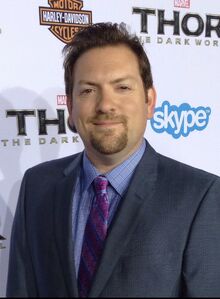 Christopher Yost is a writer for Teenage Mutant Ninja Turtles (2003) and Teenage Mutant Ninja Turtles (2012 TV series). He is best known as the head writer of the Marvel animated series The Avengers: Earth's Mightiest Heroes and co-writer (with his frequent collaborator Craig Kyle) of the comic book series New X-Men and X-Force. In October of 2012, Yost was announced as one of the screenwriters for Marvel's Thor: The Dark World feature film.
Episodes
2003 series
2012 series
Community content is available under
CC-BY-SA
unless otherwise noted.