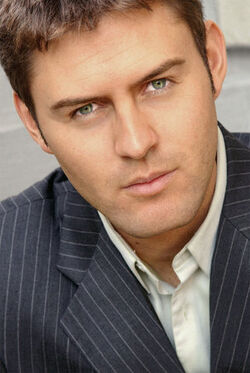 Christian Lanz (born May 1, 1977 in Mexico City, Mexico; 42 years old) is a Latin American bilingual voice actor for television and video games. He voices Xever Montes (a.k.a. Fishface) in Nickelodeon's 2012 TV series and 2013 video game and Captain Piel in Rise of the Teenage Mutant Ninja Turtles. He also voiced a Foot Solider in the episode "The Forgotten Swordsman"
Lanz lends his voice to a varied assortment of characters on an ever-expanding list of popular video game titles including "Transformers: Dark of the Moon", "Hitman: Absolution", "XCOM", "Syndicate", "Resident Evil: Operation Raccoon City" as well as "All Points Bulletin" (APB) from EA Games, "Medal of Honor", and "Prison Break: The Conspiracy" based on the hit FOX TV show.
Lanz also voices a variety of lead and recurring characters on several other animated TV series including the Emmy-winning "Curious George" on PBS, among others.
Community content is available under
CC-BY-SA
unless otherwise noted.